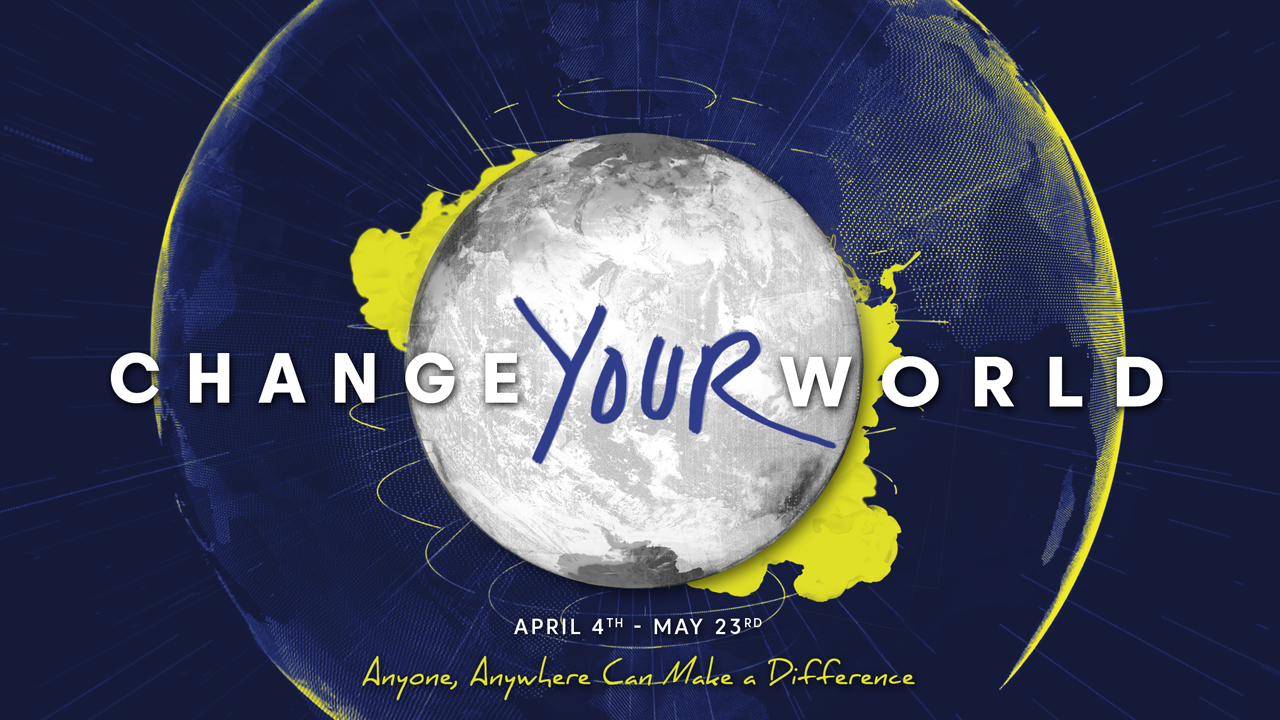 CHANGE YOUR WORLD
Anyone, Anywhere Can Make a Difference!
SUNDAY | APRIL 4 - MAY 23
As we look around the world today, we would all probably agree that something needs to change. We see the abuse of power, corruption in leadership, systemic dysfunction and division. But with so little influence, how can we do anything that actually makes a difference? How can we make the world a better place? We invite you to join us for an 8-week journey where you'll not only be encouraged to make a difference based on the needs you see around you but you'll be equipped to take action and start making an impact today. If we can change our world, together we can change the world. Anyone, anywhere CAN make a difference.
Sundays @ 8:30 am, 10 am & 11:30 am


Got kids (Preschool - High School)? We have a KID'S ONLINE EXPERIENCE including fun and educational videos as well as downloadable resources. Find out more by clicking the button.