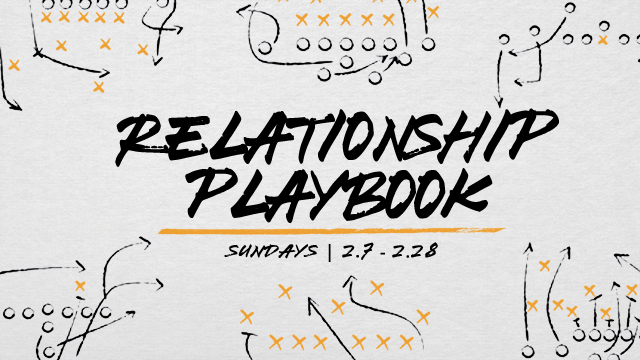 RELATIONSHIP PLAYBOOOK SERIES:
SUNDAY | FEBRUARY 7 - 28
Relationships can be hard at times. Everyone's experienced the feeling of defeat at one point or another. Wouldn't it be nice if there was a game plan for succeeding in our relationships? Well you're in luck. Whether single, dating, married or in community you're invited to join us for "Relationship Playbook." A message series designed to share strategies and wisdom to help you win at your most important relationships.
ONLINE SERVICES:
Sundays @
8:30
am,
10
am &
11:30
am